VN 101 Putnam Dyes Advertising Fan
$10.99 + 5.00 s/h
Available: 1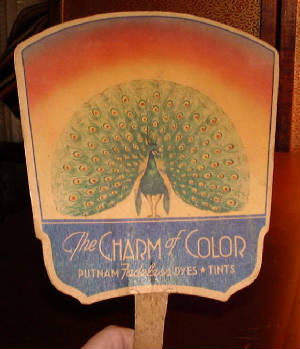 I bought this great little fan at a roadside antiques store in northeast Texas back in the early 1980s. Judging from the print style and the text on the back, I'm dating this back to about 1905-1925.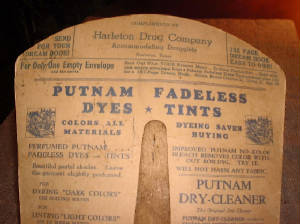 It was a freebie given out by the Harleton Drug Store of Harleton, TX, who described themselves as "accommodating druggists."

For only "one empty envelope" and 10 cents, one could send off for a 192-page Dream Book that explained the meaning of dreams. What a scream! A cool item for collectors of Americana and kitsch!
VN 102 Collector Plate Franz Liszt
$12.99 + $9.00 s/h
Available: 1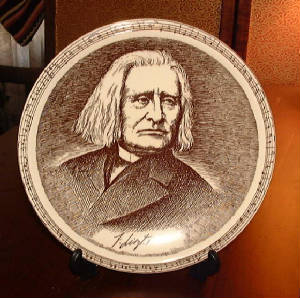 I'm not sure how old this plate is, but I know it's at least from the 1940s, possibly earlier. It was part of a set my mother had, and I have a picture of her living room in the early 40's with these plates hanging on the wall over her piano. This one depicts the composer Franz Liszt.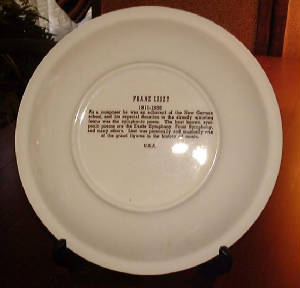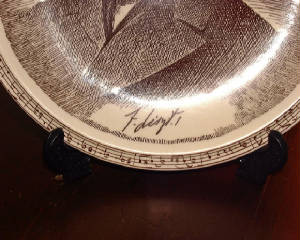 Each plate has a brief biography on the back and a facsimile of the composer's signature under the picture. There is no manufacturer's mark. It just has U.S.A. underneath the biography.
Perfect condition, no chips or other damage.