FL 001 Pink Posy with Rose Creamer
$15.99 + $6.00 s/h
Available: 1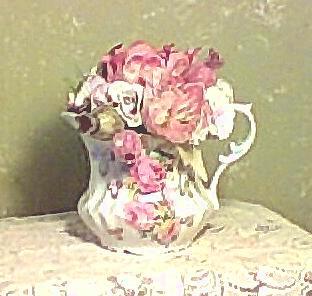 This little creamer dates from the early 1900s and is a treasure in itself! Use the two pieces as an arrangement or lay the nosegay beside the creamer for a different look.
Shades of soft pink, ivory and pale green with just a touch of lavender.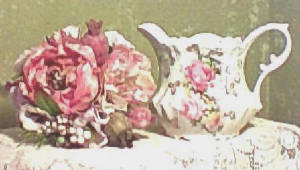 Overall size
: 5-1/2" tall x 5" diameter
Creamer
: 4" tall x 5-1/4" spout to handle
Bouquet head
: 3" tall x 4-1/4" diameter
Bouquet height
with its handle: 5"